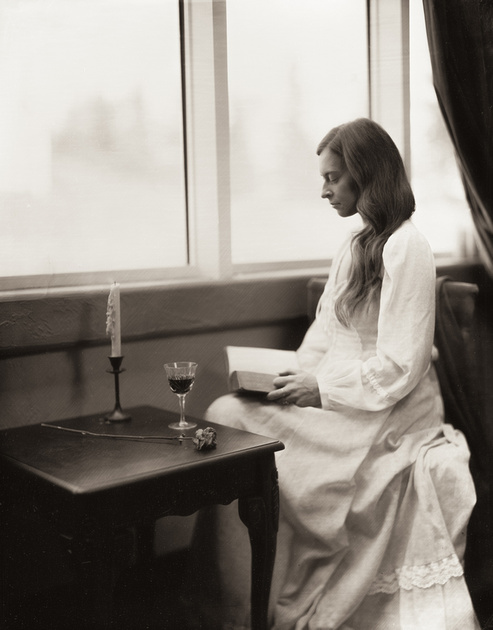 "A Novel's Nefarious Ending", a diptych, with Shelbe Ann Neubauer and Ethan Michael, captured in the historic wet plate collodion process of pure silver on glass. The book tells the tail of an unexpected visitor later that afternoon.
Carl Zeiss Tessar 300mm lens, 9 seconds and 3 seconds of exposure, 8x10" black glass ambrotypes, natural light at Nostalgic Glass Wet Plate Studio, Bismarck, North Dakota.
Styling and prop assistance of Laine Pope (propmaster of the studio) and behind the scene assistance of Chad Nodland (digital photographer of the studio).