"Phantasm Skull" with Shelbe Neubauer and Taylor Lafournaise, captured in the historic wet plate collodion process of pure silver on glass. Composition, props and styling by my propmaster Laine Pope and her sister Laura. Jeffrey Sklan from Los Angeles flew in for the weekend and was our special guest for this collaboration.
Capturing "Phantasm Skull" in wet plate was no easy task. Taylor and Shelbe sat still for so long they could barely walk afterwards. My team came together and we were all paid in smiles, laughter and hugs. The difficulty and pain of the creating these images washes away once the plate appears.
Thank you Chad Nodland, the official digital photographer to Nostalgic Glass for documenting these moments for us all.
Inspired by the work of Olga Beliaeva (below).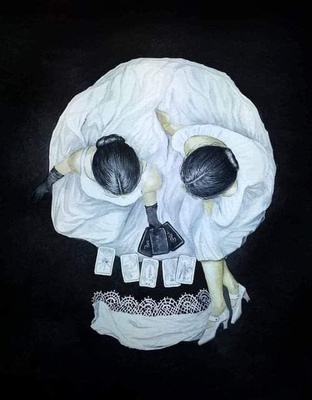 Carl Zeiss Tessar 300mm lens, f4.5, 8 seconds of exposure, 8x10" black glass ambrotype, natural light through Northern facing windows and skylights at Nostalgic Glass Wet Plate Studio, Bismarck, North Dakota, Plate 4738 taken on 7-28-2023.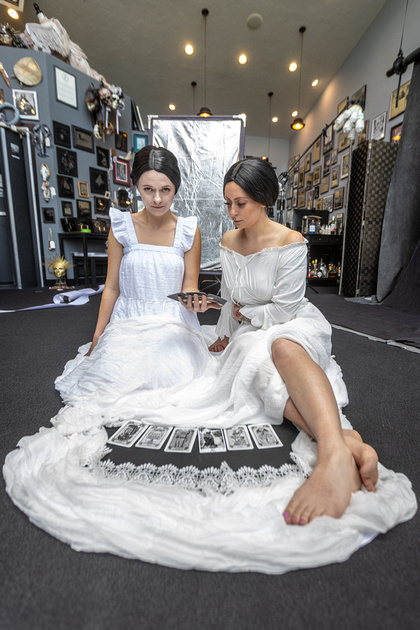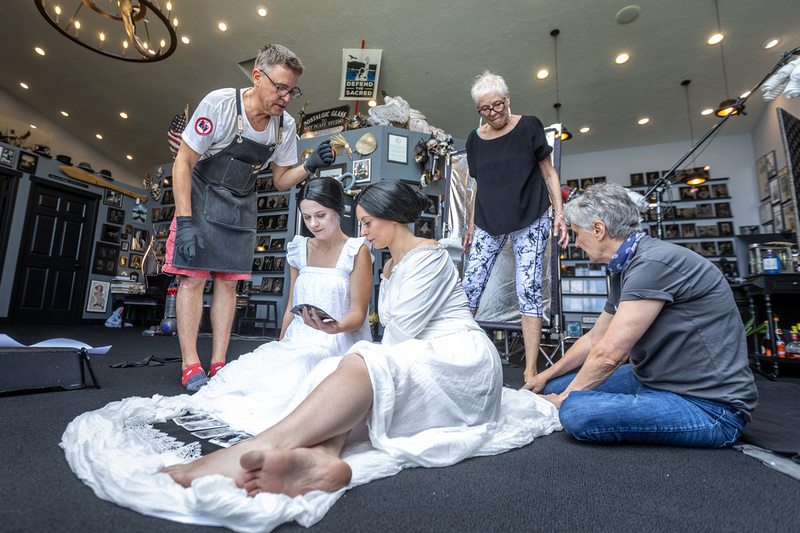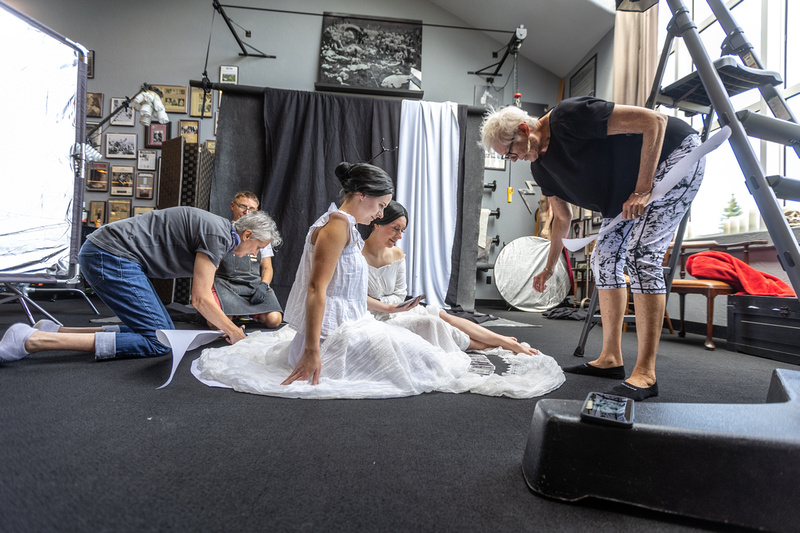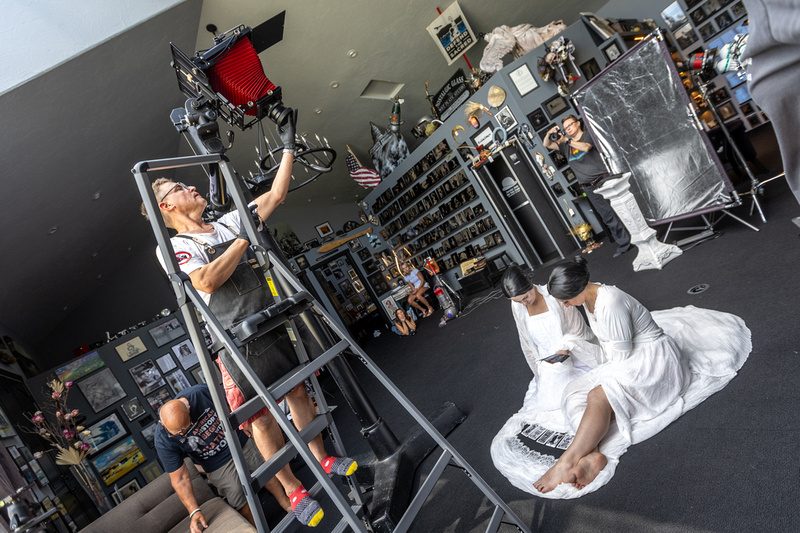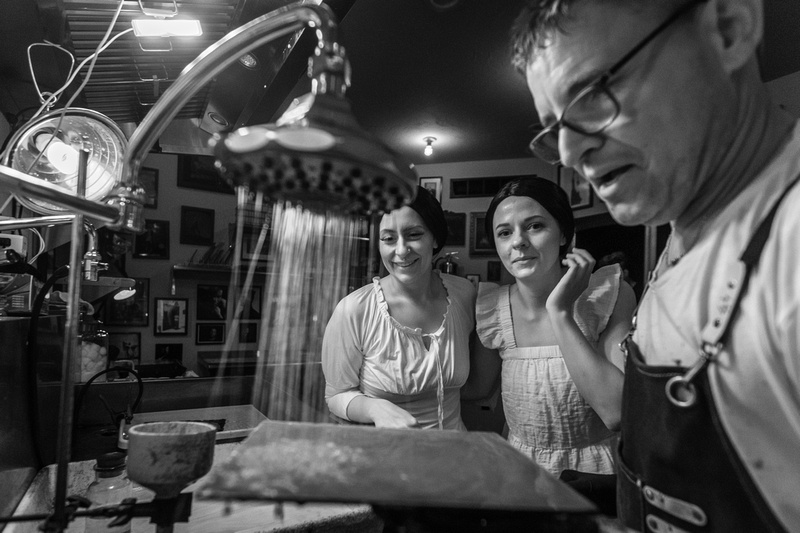 Chad Nodland's Digital take on "Phantasm Skull"