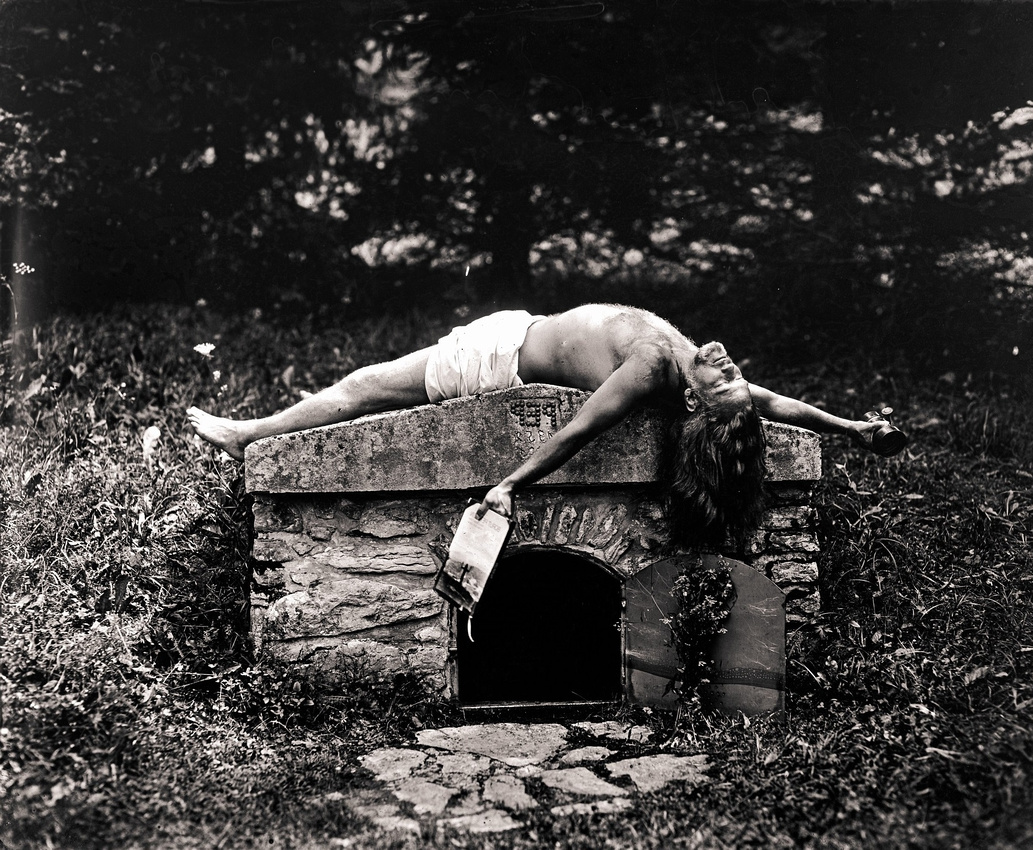 "Succumbed To Light" with Borut Peterlin at the Wet Plate Collodion Expedition 2022 in the woodland of Kočevski Rog, Slovenia. My daughter and I traveled to his yearly wet plate expedition. Borut is a master ambrotypist and contact printer. He has his new book "A New Earth" which features his prints in one hand and his 150 year old brass lens in the other.
Wet plate collodion 8x10 clear glass ambrotype, Carl Zeiss Tessar 300mm lens, f8, 9 seconds of exposure. Borut will be making the final prints from the glass plate negative.
CONCEPTUALIZATION:
I absolutely had no intentions of creating on this trip. I tend to get lost in the process and I wanted to be present for the friendship and camaraderie. I was more interested in learning and helping others in the group.
That changed at 4am the night before the exposure. I awoke from a dream and had this exact composition in mind. I could not shake it and did not sleep another minute.
We had been drinking from a natural spring that has been in the Slovenian mountains for millennia. There was a stone structure with a metal door that protects this pristine natural occurring water source. It was this structure that inspired me.
I explained my composition to Oded Levy and Markus Hofstätter over breakfast and the plate was set in motion. Oded was instrumental in assisting me with the composition. Peter Skrlep loaned me his handmade large format camera. This is a reversed digital photograph of the wet plate negative was taken by Markus Hofstätter. Once the image appeared in the fixer, it felt as if it was meant to be. This was a true collaboration.